This past week alumni UBC launched the pilot of an online career development program called "Career Agility: Leverage Your Strengths & Design Your Work." This innovative program is offered completely online and exclusively to UBC alumni.
The program is still in the development stage. We invited 15 alumni to participate in the prototype, with a plan to officially launch the program in September 2017 (Note: registration is now open!). We are off to a great start. The group is engaged and enthusiastic, and the content is rich and meaningful, applicable to alumni from any faculty and at any stage of your career process.
The toughest thing is describing it.
It's definitely not your typical career workshop. We don't give job search tips, help you write your LinkedIn profile, or revise your resume. Career Agility is like the prequel to all that.
The truth is most people rush to the job search before they even figure out what type of job they want to search for. They try to list their skills on a profile before getting clear on what their skills actually are. Worst of all, some people can't even muster the momentum to engage in the job search at all, so great is the weight of their fears, indecision, or past disappointments.
Career Agility itself refers to the quality of career readiness, of  being hopeful, optimistic, flexible, resilient and creative in your career development process. It means you can effectively navigate the wide range of positive and negative experiences we encounter at work on a daily basis.
The Career Agility program at alumni UBC addresses mindset, clarity, and direction. It teaches you about flow and how to get more of it in your life and work. It helps you gain self-awareness and self-clarity through focused reflection. It gives you the strategies to be able to articulate your strengths and values, and to integrate these into a focused action-oriented plan. It builds the competencies of self clarity, visioning, goal-setting, adapting and planning. It energizes and inspires you, expanding your perspective of what's possible.
Research shows that people with high levels of career agility are able to identify more professional options and possibilities, are better equipped to pursue those opportunities, demonstrate increased success with the job search process, secure more job offers and design careers that are meaningful and fulfilling.
Across a range of UBC studies, developing the capacity for Career Agility consistently helped individuals:
Increase motivation, confidence and resilience
Develop new perspectives on the job search process
Develop better career plans
Be more confident in the decisions they were making
Develop action plans
Here at alumni UBC we want to help our grads become more agile in their careers.  We wanted to make this opportunity available to every grad, anywhere in the world. So we designed this program online. So far the results of the pilot are exceeding expectations. We are excited to offer it as a core program on a regular basis starting this fall.
---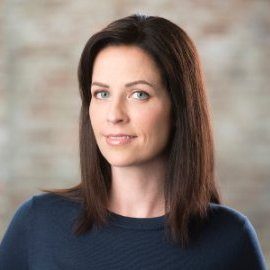 Michele Murphy is the Alumni Career Educator at alumni UBC. For support at every stage of your career development process, visit us online at alumniubc.ca/careers, follow us on Twitter @alumniUBCcareer, and connect with Michele on LinkedIn.
Would you like to be a guest blogger? We invite UBC alumni with career development knowledge or industry insights to contribute to our career blog. Email michele.murphy@ubc.ca with your submissions.