Not Just For New Graduates
One of the common misconceptions about the Alumni Career Development program at alumni UBC is that it's a program for new grads. Recent graduates certainly participate actively in our career initiatives, but the programs we create are for all of our graduates, a global network of more than 325,000 exceptional individuals in 140 countries, at all stages of the career lifecycle.
The confusion comes in large part from an outdated perception of career education, the idea that it includes only job search strategies. In fact the job search is only a small part of a bigger picture of career development, which is actually a dynamic and lifelong process of  professional and personal growth.
What Does the Research Say?
Current research articulates a paradigm shift in the landscape of alumni career development. There is a movement away from a services model towards a more expansive educational approach. Self clarity, community building, professional connections, online presence, resilience, and flexibility are the new keys to the kingdom. Stanford University and Wellesley College are among the institutions that, along with alumni UBC are providing innovative career solutions that go well beyond the job search and serve a range of alumni needs.
What do These Shifts Mean for Alumni?
It's time to rethink the role of Career Development in your own professional life. The current career climate is shifting all the time. Effectively managing your online brand, building a strong professional network, and knowing your strengths and how to articulate them are vital skills for everyone, not just the recent graduate.
The person you are on graduation day is not the same person you will always be. Throughout your career you will experience a series of pivots and transitions. Integrating career development as an ongoing part of your life will help you know yourself, experience more success, and construct a meaningful and fulfilling career path.
That's where we come in. Here at alumni UBC, we are dedicated to creating opportunities for you to grow and thrive professionally, whether you are a new graduate, a mid-career professional, or someone contemplating your encore career. Our alumni career development program is for all of our alumni, across all ages, stages, and faculties. We encourage you to take part in all it has to offer.
---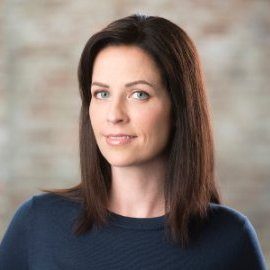 Michele Murphy is the Alumni Career Educator at alumni UBC. For support at every stage of your career development process, visit us on alumniubc.ca/careers, follow us on Twitter @alumniUBCcareer, and connect with Michele on Linked In.
Would you like to be a guest blogger? We invite UBC alumni with career development knowledge or industry insights to contribute to our career blog. Email michele.murphy@ubc.ca with your submissions.