I recently coached a mid-career alumna to make a career transition.  She had found a new job posting that represented an exciting shift in direction. Though it was different than previous roles she'd held before, she had all the right qualifications. Our task together was to draw clear connections between the new role and her skills, strengths and past experience. All the necessary pieces were right there on her resume, they simply needed to be reframed.
In the midst of this process, she began to lose confidence and question herself. She wasn't sure she was ready and capable, even though after working with her I knew the opposite was true. She expressed awe at the younger job seekers she saw around her, so fearless and willing to dive into a challenge, so sure that they could do it.
This led us to a discussion of millennials, and the common stereotype that this generation is far too entitled for their own good. Obviously this criticism is not true of all Gen Y's.  There are entitled people in every age group. The point is that it got me thinking, and wondering if a little bit of entitlement might not be such a bad thing.
The current labour market is competitive and ever-shifting, and you need to be resilient, flexible and adaptable to withstand its ebbs and flows. You also need to have an excellent knowledge of your strengths, and the confidence to make a case for why you are the best person for the job. It seems to me that what's often called "millennial entitlement" might actually just be high levels of self-belief and confidence, the willingness to stop seeing the past as a predictor of the future and the ability to hold a big vision for what's possible.
So go ahead, take a lesson from Generation Me. Ask yourself why your future employer would be lucky to have you. Build yourself up and banish the self-doubt. Be willing to move forward in your career, by taking on a challenge instead of remaining in a holding pattern. Claim your success.
How does it feel?
---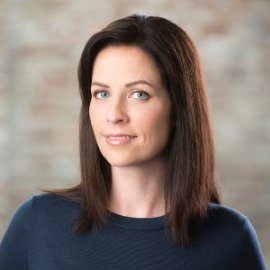 Michele Murphy is the Alumni Career Educator at alumni UBC. For support at every stage of your career development process, visit us online  alumniubc.ca/careers, follow us on Twitter @alumniUBCcareer, and connect with Michele on Linked In.
Would you like to be a guest blogger? We invite UBC alumni with career development knowledge or industry insights to contribute to our career blog. Email michele.murphy@ubc.ca with your submissions.
---