Today's alumni UBC Live Career Webinar featured social media maven Nicola Fairweather, owner of Social Brand Inc., a digital marketing agency in Vancouver. No one knows more about social media and online branding than Nicola so the presentation was rich with valuable tips and strategies for setting up and maintaining a consistent online brand across all social channels. Hundreds of UBC alumni logged on today to hear Nicola's presentation and many of you have emailed me requesting the slides.  I have uploaded them here. Visit the Alumni Career Development section of our website to view the recording of the webinar which will be uploaded next week.  Please share your feedback in the comments below.
---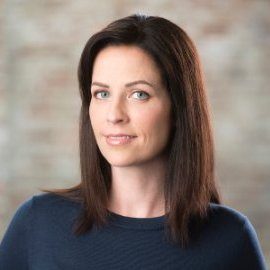 Michele Murphy is the Alumni Career Educator at alumni UBC. For support at every stage of your career development process, visit us on alumniubc.ca/careers, follow us on Twitter @alumniUBCcareer, and connect with Michele on Linked In.
Would you like to be a guest blogger? We invite UBC alumni with career development knowledge or industry insights to contribute to our career blog. Email michele.murphy@ubc.ca with your submissions.