Most of us know the importance of joining industry associations, connecting on LinkedIn or attending networking events.  In the mad rush to expand our external networks, we overlook an equally important network: our internal network, the network we build inside our current organization.
The number one complaint I hear from employees in exit interviews is that they didn't have enough development opportunities.  Often, this perception boils down to a few key factors: lack of potential promotion or development opportunities, feeling like their talents aren't recognized, or feeling that they've been passed over for opportunities by someone who doesn't appear any more qualified.
I empathize with these frustrations, and I've been there myself. If you love the company you work for but feel like you're not developing fast enough, I have good news for you.  You can take action to feel more in control of your career growth by investing in a solid internal network. Not sure where to start? Here are some tips:
Leverage your internal champion
Chances are there's someone at work who's your steadfast ambassador, always touting your expertise and finding ways to promote your accomplishments to the right people. Lean on this person. Make your development interests known, and seek suggestions on how to make progress towards your goals.   
Find an internal mentor
Internal mentors can help you navigate unique internal politics, expand your inner circle, and provide you with guidance tailored to work within your organization. Ideally, seek out a mentor who's successfully carved a career path that you'd like to emulate and who is one or two levels above you. This will increase the likelihood that he or she can offer specific advice.
Pro-actively Develop Relationships with "Key Players"
You likely know who the 'key players' are in your organization. These are the individuals who are in the know, perceived as high potential, and have a knack for influence. Be thoughtful about who you reach out to and how.  Ideally, you'll want to identify an individual involved in a project to which you think you can add value.
If you're feeling stuck in your current organization, give these tips a try to see if you can unlock some new career opportunities without having to move on to a new organization.  You might just be surprised at how far your internal network can take you.
---
Guest Blogger: Lindsay Parker, BA'01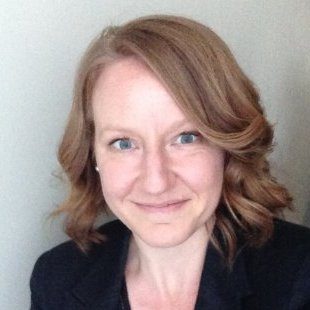 UBC alumna Lindsay Parker is a staunch advocate for taking control of your career.  She's helped organizations in multiple industries increase employee engagement and retention through simple and effective approaches to career and leadership development. She's currently tackling these exciting challenges at Ledcor, recently named by Indeed as one of Canada's top 20 places to work. Her ear is always open for conversations about career growth, leadership development, the power of mindsets, and busting myths about sustained behavioural changes.