It might be the most important paragraph (or two) you ever write. Maybe that's why it's so hard. Even for the strongest writers, the professional bio presents a real challenge. In the digital age your bio is your calling card, your first chance to capture the attention of potential employers or clients. So it has to be good.
But what does a good (or even great) bio actually look like?
Enter the template. If you do an online search for professional bio, you'll get a lot of hits offering templates, a 'fill in the blanks' approach to telling your career story.  The problem is, great professional bios don't look or sound like anyone else's. They are great precisely because they are unique. If your bio sounds too canned, it will probably be ignored.
A template is great as a starting point,  to help you outline and organize your thoughts. But you need to go further. Read it out loud and see if it sounds like you. If it doesn't, change some things around, add a personal touch. The structure of the template should never constrain your voice. It's a tricky balance to strike, but the result is a bio that gets noticed.
If you need help to write your professional bio, check out the recorded webinar "Write a Powerful Professional Bio". This webinar is free and open to all graduates of the University of British Columbia.
---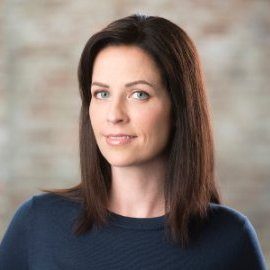 Michele Murphy is the Alumni Career Educator at alumni UBC. For support at every stage of your career development process, visit us online at alumniubc.ca/careers, follow us on Twitter @alumniUBCcareer, and connect with Michele on LinkedIn.
Would you like to be a guest blogger? We invite UBC alumni with career development knowledge or industry insights to contribute to our career blog. Email michele.murphy@ubc.ca with your submissions.