This month the alumni UBC 100 campaign drew to a close, bringing an end to our 100th birthday celebrations. In the last century over 325,000 people graduated from the University of British Columbia, and we now have active and engaged alumni groups all over the globe.
As a graduate of UBC, the alumni community is your network. Your shared affinity provides the starting point for potentially transformative career conversations. Take a look at our global alumni map to get a sense of the many industries, job markets, and countries you have access to.
And yet so many alumni choose not to leverage this valuable resource. It's impossible to overstate the importance of a thriving network to a successful career. Your alma mater is the perfect place to invest time and effort in creating and maintaining your professional relationships, at every stage of your career.
How to Leverage the Alumni Connection:
Attend alumni UBC functions
alumni UBC hosts a variety of programs and events, both in person and online, across the regions where our alumni live. These are excellent opportunities to meet fellow alumni in your area.
Volunteer
We have a range of volunteer roles that enable alumni to share knowledge and experience with other graduates. Help out with an event, get involved in graduation ceremonies, share your career story, write a blog, lead a webinar, or mentor students and alumni online. Not only are these roles growth and enrichment opportunities, they also look great on your Linked In profile and connect you to other leaders who give back.
Engage online
Join the alumni UBC Linked In group and follow our company page, but don't stop there. Post articles relevant to your industry, start and participate in discussions, comment on posts and reach out to alumni with similar interests. You don't have to be in person to connect. You can also join the online UBC Networking Hub and have career conversations in person or online. This is a great place to network, and also to find a mentor or become one.
The UBC alumni community is a diverse group of thinkers, change makers, and industry leaders. You are a part of that! Invest in your alumni network today to enrich your connections, your career and your life.
---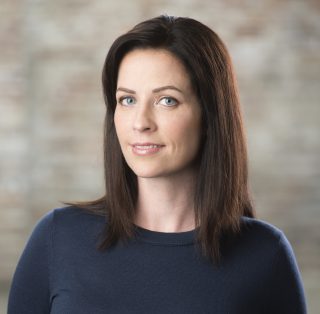 Michele Murphy is the Alumni Career Educator at alumni UBC. For support at every stage of your career development process, visit us on alumni.ubc.ca/careers, follow us on Twitter @alumniUBCcareer, and connect with Michele on Linked In.
Would you like to be a guest blogger? We invite UBC alumni with career development knowledge or industry insights to contribute to our career blog. Email michele.murphy@ubc.ca with your submissions.