Imagine your career like a professional journey. As the traveler, the quality, content and pace of your journey is up to you. In this article, I offer four core questions that will give you a fresh perspective on how taking more ownership of your journey can fuel the growth of your career.
To illustrate, I will use the case of an actual client who is a UBC Alumnus. This is a client who is fully embedded in one company and his leadership role. He had enrolled in our career growth program over a year ago not because he intended to move jobs but rather because he felt compelled to create more influence over what happens into his 50's and beyond.
Career Growth Drivers: What assumptions are you making about how your career will grow?
Are you making assumptions that your professional future will be driven by your boss, company or recruiters? One of the biggest professional risks is defaulting ownership and responsibility for your career growth to others.
Our client, had in fact, invested his entire professional future in one organization and had assumptions that weren't necessarily bearing fruit. Here are some dangerous and all too common assumptions:
That a manager, or the company, has your back and will look after your welfare
That as long as you do your job, you can continue to stay in your role and progress in the organization
That you chose a "career" and therefore development will happen in an orderly fashion
That when and if needed, you can send your resume to some recruiters and they'll take care of you.
I don't know about you, but those are some risky and expensive assumptions.
Career Trajectory Risk: What risks might be associated with your career path and trajectory to date?
Your professional journey is made up of a series of decisions and outcomes that comprise your career trajectory. That path can be an asset, or present risk.
In the case of this program member, he's been with one company and one industry for his whole career. While not unusual in his industry, there's risk there. Other risk factors might include:
being too specialized (or not specialized enough)
not staying current with market demands for skills and expertise
accidental and somewhat random career progression creating a storyline that is difficult to tell
getting trapped in the unique business processes of one employer
working in a niche organization with no other local competitors
a resume showing too-short job stints, and so on.
Career Management Misconceptions: To what extent have you been actively managing your career?
Another set of risks and opportunities relates to how well you've developed and managed your brand, professional reputation, network and your career transition skills.
If the only person who knows how great you are is your manager, then you are putting yourself at great risk. "Dusting off" your resume every 3-5 years is not a proactive or effective approach to managing your career. Learning how to effectively respond to behavioural questions the day before an interview is placing low value on your worth or future.
There's more to career management. More to managing the risk. And with some effort and focus, there's lots of upside.
In the case of our client, he had done an excellent job of taking care of internal relationships and customers, but had paid almost no attention to his professional reputation our network outside of these. Here's some hints:
leverage LinkedIn for your own purposes AND to perform better in your current role. The two aren't mutually exclusive
view your professional reputation as sacrosanct and actively work to build the reach of your brand
develop your career move skills before you need them
view yourself as an actor in a marketplace for talent. Assess your market and value and act accordingly
find a way to embrace the art of network development and relationship management.
If you have risk in this area, it is time to take charge of your trajectory. Get back on track to build your market power and earn more degrees of freedom in your professional future.
Planning Your Future: What do you want to do? Give yourself the gift of thinking it through
Somehow, it is difficult for most people to think about designing their professional future. Work feels like something that must be tolerated, occasionally enjoyed. Instead, think about your journey, what's next, and what paths are open to you.
What do you want to do? Where would you like to make an impact?
What could you do?
Where else could your skills, expertise and knowledge be valued?
How do you want the next stages to look like?
What if....
This is powerful stuff and a lot more liberating than efforts to just hang on to your current work.
Back to my client, the UBC Alumnus. He may never leave the business he's in. Through our work together, however, we're working to ensure that:
he has better clarity on his professional assets,
he understands what he could do in the market,
his brand is strong,
he's giving some attention to building reputation and relationships outside of his organization,
he's market ready should the need arise,
he's paying attention to corporate dynamics and his place in the organization,
he's also starting to think and plan for the future, whether that be a proactive change to another role in another organization, or professional semi-retirement projects.
That's a smart approach to managing a career and thinking about career growth. This is your professional journey. What will you do with it?
---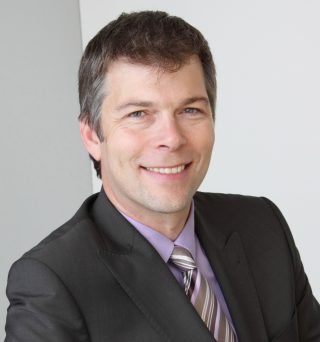 Ian Christie, BA'89
President & Head Career Strategist, The Bold Career Project
Ian (UBC BA 1989 / McGill MBA 1993) has devoted his career to helping mid-level and senior-level professionals develop theirs. He's built deep experience in career transitions, career growth strategies and personal branding through 20+ years in roles that have included executive recruitment, online job board leadership, leading the MBA career centre at Sauder UBC, as a writer, speaker and online course creator and delivering and leading career services to clients at  BoldCareer.com.