There are countless articles written about the job search. They often contain resources to help you develop a strong network, create a winning professional brand, write a resume with impact, market yourself effectively on line, and ace the interview.
But they may not address the one thing you need the most: resilience.
Resilience and grit are hot topics right now, with research showing us the value of strengthening our resilience muscle to cope effectively with life's challenges. And we all know how challenging the job search can be. Seemingly endless hours are spent crafting resumes and cover letters no one may ever read. If you do get an interview, and even if you ace it, you may never get a call back. All that rejection is tough to handle.
As authors Sheryl Sandberg and Adam Grant explain in their book  Option B: Facing Adversity, Building Resilience and Finding Joy,  "resilience is the strength and speed of our response to adversity. It's a skillset we develop over the course of our lives."
Developing our resilience muscle helps us in the job search by enlarging our capacity to respond and cope effectively when things don't go the way we'd like them to. Next time the job search gets you down here are some strategies for bouncing back:
Reframe the story
So you didn't get that role you thought was perfect for you. That is definitely a disappointment. But what are you adding to that narrative? What self-defeating story are you telling yourself? Try to reframe it. Instead of rejection, Steve Maraboli suggests thinking of it as redirection. What if it just wasn't the right fit?
Build hope
In the online career course I teach for alumni UBC we talk a lot about the importance of hope in the career process. One way to generate hope is to focus on your strengths and skills, on everything you bring to the table. What do you have to offer? Get really clear on that. Write it down and read it daily.
Don't take it personally
I know, this is easy to say when you poured your heart into that cover letter, but it's true. It's not personal. You have no idea who else was applying for your role, or other factors that may have contributed to the employer's choice
Ask for feedback
Did you have an interview that you felt went pretty well, but you didn't get it? Contact the hiring manager and politely request feedback on your performance. This is a great tool of follow up that reinforces your interest in the company in case another role comes up. It's also a great way to gain some insight into how you can improve for next time.
Make some changes
Action is a key element of resilience. If you are not getting the results you want it might be time to change your approach, revamp your resume or try a different strategy. Act your way into more productive thinking.
If you are a graduate of UBC currently engaged in the job search, watch your inbox for the upcoming September edition of the Career Quarterly, our career development publication. September's theme is the Job Search and there will be lots or great resources and strategies to help you in your process.
---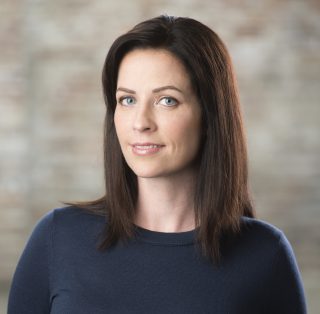 Michele Murphy is the Alumni Career Educator at alumni UBC. For support at every stage of your career development process, visit us on alumni.ubc.ca/careers, follow us on Twitter @alumniUBCcareer.
Would you like to be a guest blogger? We invite UBC alumni with career development knowledge or industry insights to contribute to our career blog. Email michele.murphy@ubc.ca with your submissions.