We are proud to welcome our Spring 2018 graduates into the alumni UBC family. Here are some post-graduation strategies to help you start strong on your career.
Update (or Create) Your LinkedIn Profile
LinkedIn is the digital home to millions of professionals around the world. Keep your profile current and maintain an active presence on the platform to build your professional brand. Now that you've graduated, add your degree and change your headline to reflect the role you want to have. Avoid headlines like "New Graduate Looking for Work" or something equally cringeworthy. Instead pique employer interest by branding yourself with the title you want. Most professionals on LinkedIn do not have an actual job title as their headline, but instead use that space to define their industry and key skills.
Don't forget to follow the alumni UBC LinkedIn page !
Build Your Network
Ideally you have been building your professional network throughout your time at UBC. If not, now is the time to start. Graduation celebrations are an excellent networking opportunity. Also, the end of school is a perfect time to reach out to key instructors who made a positive impression and fellow students you want to keep in touch with. Send them a personalized invitation to join your LinkedIn network.
Stay Connected to Your Alma Mater
Your alumni network is a valuable one. Stay connected to alumni UBC to gain exclusive access to a range of activities and programs taking place all around the world. We also have a suite of career development resources created just for UBC graduates and lots of great perks. If you are moving, make sure you let us know so we can send you information about events in your area.
Connect With More Experienced Alumni
As a new graduate, the advice of a fellow UBC alumnus could play a valuable role in your career advancement. alumni UBC has a database of Online Career Mentors willing to provide you with informal career advice. To connect with a mentor, join the UBC Hub on the platform Ten Thousand Coffees, and search for the Hub Role "Online Career Mentor." Read mentor profiles to find alumni in your ideal city and industry. All it takes is an email message to get the conversation going.
Graduation is an exciting time of transition. One chapter has ended and a new one is about to begin. Make sure you take full advantage of all the resources available to you as a graduate of UBC. Congratulations to our Spring 2018 grads!
---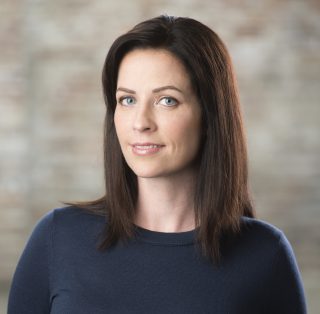 Michele Murphy is the Alumni Career Educator at alumni UBC. For support at every stage of your career development process, visit us on alumni.ubc.ca/careers, follow us on Twitter @alumniUBCcareer, and connect with Michele on Linked In.
Would you like to be a guest blogger? We invite UBC alumni with career development knowledge or industry insights to contribute to our career blog. Email michele.murphy@ubc.ca with your submissions.