On November 24, over 150 UBC alumni came together to network at the Vancouver Art Gallery for alumNIGHTS. The goal of the evening was to connect, which can be hard to do in such a large group. Our guest facilitator, UBC alumna Rosalyn C. Raindancer from the Conscious CEO Experience facilitated a large group networking activity to get people talking. It was chaotic and loud and although most people were thrilled with the number of contacts they made, some were frustrated that they didn't have the opportunity to engage more meaningfully. It's important to understand that a networking event is only the first piece of the puzzle. It's a starting point. The real magic happens in the follow up.
So what do I do with all these business cards?
The business cards or contact information you collected represent people who said they were willing to hear from you, ideally because they, or someone they know can help you to meet a professional need you expressed.
For each of these connections, craft an email with a subject line describing the event. Make a brief introduction explaining who you are and reiterate your "ask." ie. Do you know anyone who…"
If you didn't make an "ask," at the time of the event,  be clear and direct about why you want to connect now. Let people know what you do and how you could help them meet a need they might have.
This first step creates the opportunity for dialogue and making a mutually beneficial connection. A next step would be to make a connection on Linked In. Make sure that your message is brief and authentic, no cutting and pasting, no sales pitches. Strike a tone that is human and conversational.
One of the best pieces of career advice that I can offer is that everything is about relationships. No matter what the industry, relationships are how careers are made, deals are struck, advancement happens. Sometimes this means breaking out of your comfort zone and trying something new.
Below I have provided an example of how a follow up email might look.
Example:
Subject Line: alumni UBC Networking Event
Dear James:
My name is Michele Murphy and somehow amid the noise and chaos of the Beehive Activity, I was able to connect with you at the recent alumni UBC networking event at the Art Gallery. We didn't get a chance to chat in depth, but I recall you said you knew a great accountant who knows about small business taxes. I would really appreciate if you could share this information with me.
Looking forward to connecting,  
Michele
---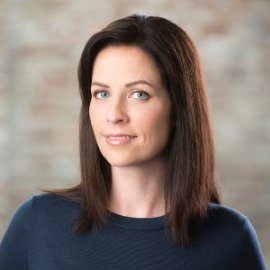 Michele Murphy is the Alumni Career Educator at alumni UBC. For support at every stage of your career development process, visit us online at alumniubc.ca/careers, follow us on Twitter @alumniUBCcareer, and connect with Michele on LinkedIn. Don't forget to view our latest Career Webinar, where UBC alumni share their career expertise on a wide range of career development topics.