The holidays can be a frustrating time for a job seeker. With most people focused on celebrating the festive season, you're not likely to get a job offer or an interview this time of year. But don't lose heart, there are still plenty of strategies you can use to help your job search.
Network, Network, Network
Tis' the season. Between office parties, potlucks, and your neighbour's holiday open house, there are endless ways to nurture your professional network. If you are looking for work, make sure you don't miss any of these opportunities. You never know who you might meet.
Enhance Your Online Presence
December is the perfect time to polish up your profile on Linkedin and other platforms and to make sure you are representing yourself optimally on line. For help with this, see our archived webinar on Marketing Your Best Self Online and this one on  How to Write a Powerful Professional Bio.
Build Your Skills
Learn a new skill or build on a strength. There are many online courses and resources available, both through alumni UBC and other sources, like edX and Lynda.com that can help you to work on your soft skills and be prepared for all the interviews you will have in the New Year.
However you choose to spend the holiday season, make sure you keep a positive mindset. It will not only improve your prospects, it will also help you enjoy all the great things that the holidays bring.
Wishing all of you a festive and joyful holiday season!
---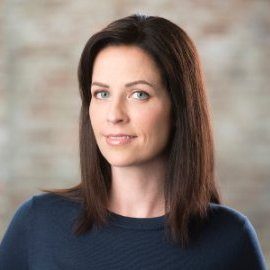 Michele Murphy is the Alumni Career Educator at alumni UBC. For support at every stage of your career development process, visit us on alumniubc.ca/careers, follow us on Twitter @alumniUBCcareer, and connect with Michele on Linked In.
Would you like to be a guest blogger? We invite UBC alumni with career development knowledge or industry insights to contribute to our career blog. Email michele.murphy@ubc.ca with your submissions.