Career development is not (just) about job searching. It is an ongoing process of growth and development vital to the success of happily employed individuals and job seekers alike.
If you are satisfied and fulfilled in your current role, you are more likely to become complacent when it comes to strategically managing your career. This can result in missed opportunities for advancement and salary increases. It can also spell big trouble if you suddenly find yourself unexpectedly needing to make a change.
Remember that fulfillment and satisfaction are relative terms. Your ideal job today may be a poor fit in 5 years. Ongoing and purposeful career management helps you stay agile and ready for anything.
The following 3 actions are a great way to stay dynamic in your career development process:
Make Time to Reflect
Self reflection is a powerful career tool. When is the last time you thought about what you value in a workplace, what aspects of your work you find most engaging, and all the ways you can use your strengths? Regular self reflection helps you become intentional and purposeful in your career, more focused and efficient in your work and happier overall in your career choices.
Ready for a self reflection deep dive? Join the upcoming session of alumni UBC's popular online program Career Agility. 
Give Your Linked In Profile a Refresh
Linked In is not a resume storage space, it's a vibrant online professional community. Update your profile information regularly and visit the platform consistently to connect with colleagues, post relevant articles, and nurture your network.
Need some help with Linked In? Visit our archived career webinars to view Take Your Linked In Presence to the Next Level, presented by Career Coach Ian Christie, BA'89.
Engage in Regular Career Conversations
Career Conversations, also called Informational Interviews are excellent career growth tools at every stage of your career. Whether you are the one giving or receiving advice, these meetings are a great addition to your career management toolbox.
Not sure where to start with Career Conversations? Join our upcoming live webinar How to Use Career Conversations to Advance Your Career featuring UBC alumna Shagufta Pasta, BA'08
No matter what strategy you choose, the key is to be conscious and purposeful about the growth of your career on a consistent basis. This will make you more effective in your current role, and poised for your next pivot.
---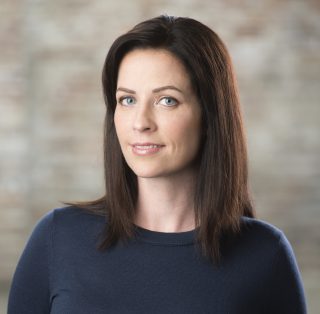 Michele Murphy is the Alumni Career Educator at alumni UBC. For support at every stage of your career development process, visit us on alumni.ubc.ca/careers, follow us on Twitter @alumniUBCcareer, and connect with Michele on Linked In.
Would you like to be a guest blogger? We invite UBC alumni with career development knowledge or industry insights to contribute to our career blog. Email michele.murphy@ubc.ca with your submissions.